Dave Lusk
CEO of SOUTHERN OHIO OUTFITTERS
Having grown up in Southern Ohio my whole life, hunting wild game and especially big bucks just came second nature. I've taken numerous large whitetail in Ohio, and turkey not only in Ohio but other states as well. In building this foundation for harvesting large whitetail, guiding and outfitting just came to be second nature. After all this time, thousands of hours and countless days in the woods, almost 12 years in business, Southern Ohio Outfitters has made its name sake as being one of the hot spots in North America to come shoot the buck of your dreams. Southern Ohio Outfitters was ranked number #1 in the state by Deer and Deer Hunting Magazine as well as receiving accolades from other sources for our big buck killing tactics. Its hard to believe that as an infant, being strapped to my fathers back in deep snow, and taken out scouting, it would evolve into what it has today. My story just so happens to be deep rooted in the heart of whitetail country. I look forward to meeting you and making your dream hunt a reality.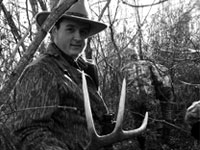 Justin Wimmer
Hi, my name is Justin Wimmer and I'm the manager at the Holland Fork Lodge. I'm a graduate of the Colorado Outdoor Adventure Guide School with a passion for putting clients on big, mature Ohio bucks. My love for the outdoors started at a young age, introduced to me by my Dad and Grandfather. Throughout my early childhood I always sought to have a career in the outdoors; it was a dream to guide. Growing up I have put a lot of hours in the woods, and really strived to learn how to hunt the land based off of topography maps and the quarry. Since graduating from COAGS and having worked several years at SOO, I really strive to make your experience here with us the best it can be. I truly look forward to meeting new people and guiding them to their buck of a lifetime.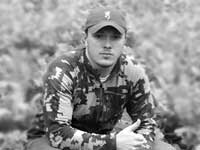 Austin Sharpe
Hello, my name is Austin Sharpe and I'm the manager of Masters Lodge here at Southern Ohio Outfitters. I'm a graduate of COAGS (Colorado Outdoor Adventure Guide School) with a certificate specifically for Whitetail Deer hunting. Soon after completing my course there, I came to Southern Ohio to check out the opportunity ahead and couldn't pass it up! This isn't just a dream but a true passion to chase big whitetails and teach others the skills to be successful in harvesting them here. I'm extremely confident in deer movement and the activity of our properties for our clients successes. It's my goal here at Southern Ohio Outfitters to ensure your time with us is special, comforting and guiding you to the hunting experience of a lifetime. I'm looking forward to building friendships and meeting each person who walks through the door this year!